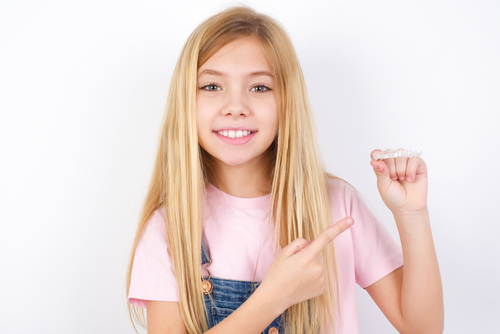 Invisalign Teen is an option for many teenagers who need orthodontic treatment but don't want more noticeable metal braces. Invisalign trays are nearly invisible and do not interrupt a person's appearance or daily life. At Mariana Orthodontics in Monroe, WA, Dr. Mariana Muguerza is a certified provider of Invisalign Teen, and she and her orthodontic team create beautiful, aligned smiles with this bracket-free alignment method.
How Invisalign Teen Works
Invisalign Teen works just like Invisalign does for adults and corrects nearly any alignment problem that metal braces can fix. The positioning of your teen's teeth and bite will impact whether they're a good candidate for this treatment but anyone who wears Invisalign will learn that it works the following way:
Trays must be worn 20 to 22 hours a day.
Visit your Monroe orthodontist every six to eight weeks for a checkup and to collect new sets of aligners.
Switch out trays every two weeks or as instructed.
Clean trays at least once daily, if not more often.
Remove aligners for all meals and snacks to prevent any damage, stains, or odors.
There are a few additions to teenage Invisalign treatment that makes Invisalign Teen a slightly different orthodontic option:
Wear indicators: Naturally, parents have concerns that their teen will not wear their aligners as often as they're supposed to and derail the progress of their treatment. Every tray is made with a wear indicator in the back that fades as the aligners are worn, revealing whether Invisalign trays are on the teeth as much as they're supposed to be.
Eruption tabs: Some adolescent mouths still have a tooth or two that needs to fully erupt. Invisalign can be made with eruption tabs that properly guide the tooth into position without interfering with alignment efforts or destroying work that's already been done.
Replacement trays: Teens often prove to be excellent Invisalign Teen patients, but trays can be lost, damaged, or accidentally thrown away. Invisalign Teen comes with a set number of replacement aligners if necessary.
Benefits of Invisalign Teen
The luckiest teenagers have options to choose from when it comes to straightening their teeth, including metal braces, clear braces, or Invisalign Teen. Many hope to be a great candidate for Invisalign Teen so they can enjoy the following benefits:
Discreet: If you don't want any classmates to know about your orthodontia, Invisalign Teen allows you to discreetly transform your smile with trays that are thin, snug-fitting, and difficult to see.
No food restrictions: Teenagers don't want to be told they can't eat their favorite foods because they're too chewy, crunchy, sticky, or could damage their brackets and wires. All you have to do with Invisalign Teen is remove the aligners, eat what you love, then brush and floss before putting teeth and trays back together.
Confidence boost: For teens who have been self-conscious about their crooked or misaligned teeth or problematic bite, Invisalign Teen delivers a confidence boost by quickly shifting the most visible teeth. The work of aligning an entire smile still takes time, but those early results are motivating and confidence boosting.
Fast: Invisalign Teen often works faster than conventional braces because it is designed to move crowns and roots of teeth simultaneously. Metal braces move teeth, then the roots. The consistency of Invisalign gently but consistently shifts teeth into alignment so that treatment often only lasts about a year.
Is Your Teen a Good Invisalign Candidate?
Teenagers are great candidates for Invisalign Teen, an orthodontic alternative that doesn't get in the way of a busy teens life, whether they're an athlete, musician, actor, debater, or otherwise. Life isn't interrupted by braces, the braces fit into a teen's lifestyle, and nothing helps boost an adolescent's self-image more than a discreet method of orthodontics. Contact Mariana Orthodontics to schedule a consultation.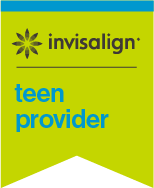 * With weekly aligner changes, compared with two-week aligner wear
** The Invisalign Teen Confidence Survey was conducted in 2014 and polled 3,577 U.S. teenagers ages 13–17 and 2,118 U.S. mothers of teens ages 13–17; plus an oversample of 101 mothers of teens ages 13–17 who wear or have worn Invisalign clear aligners. The survey was conducted by Kelton, a leading global consumer insights and research firm.
Invisalign and the Invisalign logo, among others, are trademarks of Align Technology, Inc., and are registered in the U.S. and other countries.