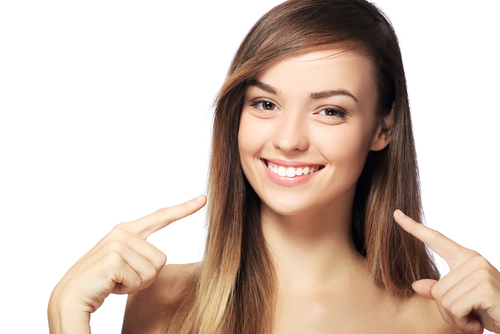 Changing Lives by Changing Smiles, One Person at a Time!
Our smiles, and how we feel about them, have an impact on every part of our lives. When we know our teeth are straight and healthy, we are more comfortable with our appearance and that improves our self-esteem.
In turn, we feel more comfortable in our personal and professional lives, and that confidence is obvious in every interaction, and every beautiful smile we share.
At Dr. Mariana Orthodontics, we will do more than straighten your teeth. We will listen to your needs and wishes, and design a custom treatment plan for the best experience and your most amazing smile!
Our Commitment to You
Since 1995, our team have had the honor to create smiles for our Monroe-area friends and neighbors. Using innovative technologies and techniques, and tailoring care to your concerns, ensures a finished smile that is healthy, beautiful, and filled with confidence which has set us apart from other orthodontic practices in the area.
Though we are skilled and experienced professionals, we are equally warm and welcoming. We thrive on the relationships that develop with those in our care: connections founded on trust and respect.
We look forward to getting to know you personally, and being your partners on the journey to your new smile!
As a team, we promise always to:
Ensure a welcoming, engaging, and laughter-filled environment, where you feel at ease and assured you are receiving the best care for your needs
Listen to and respect your wishes, communicate clearly and openly, and involve you in all aspects of treatment planning and treatment
Utilize the most advanced diagnostic technologies and treatment modalities to provide thorough diagnostics and unparalleled care
Maintain the highest levels of cleanliness and sterilization for your safety and well-being
Manage our schedule so you are seen on time and never rushed through an appointment
Design treatment to improve your oral health and bite, enhance airway function, and deliver a stable, beautiful smile that allows your personality to shine!
Schedule a Complimentary Consultation
Choosing orthodontic treatment is choosing to change your life. It is an investment of time, finances, and energy, and delivers results that improve your health and well-being. Best of all, the changes that orthodontics make will last a lifetime!
Dr. Mariana Muguerza and our team would love to help you achieve the life-changing smile you desire. Please contact our Monroe, WA orthodontic office to schedule a complimentary consultation. We serve Snohomish, Sultan, and surrounding communities, and look forward to serving you.
Please contact us and schedule your consultation today to find out what sets us apart from other orthodontic practices in the area.