Dr. Mariana Muguerza is a board-certified orthodontist in Monroe, Washington. This prestigious designation places Dr. Mariana in an elite group of less than half of all practicing orthodontists and lets everyone know that they will be seen by an orthodontic specialist and a highly trained team.
Treatments from Your Orthodontist in Monroe, Washington
Mariana Orthodontics is a comprehensive orthodontic practice that offers a host of oral health treatments to straight smiles, align teeth, and fix gaps, crowding, bite problems, and more. Some of Dr. Mariana's specialties include the following:
Invisalign: These clear aligners allow patients to straighten their teeth without wires or brackets and without interrupting their lifestyle. The treatment often takes only half the time required by conventional metal braces and is so discreet no one ever needs to know you're wearing Invisalign.
SureSmile: A fascinating technology that takes precision to a new level by customizing individual archwires to match your orthodontic treatment plan and move your teeth to their correct positions more efficiently than ever before, SureSmile cuts total wear time of braces by nearly 30%.
Self-ligating braces: Colorful elastics are the hallmark of conventional braces, but self-ligating braces use a specialized clip instead to allow the archwire to guide teeth into place. This reduces pressure on the teeth, decreases the number of adjustments needed, and makes it easier to clean teeth.
Traditional metal and clear braces: When people mention an orthodontics in Monroe, Washington, the first thing you might think is metal braces. These are the hallmark of orthodontic treatment and they work even better now than ever before. Plus, braces are available in a clear version so they're far less noticeable.
Two-phase orthodontic treatment for kids: Some children need two phases of orthodontics to get their teeth into proper positions. The first stage often involves an expander and brackets and wires. A break in treatment follows and allows the remaining adult teeth to erupt before the second phase of full braces commences.
Early orthodontic treatment: The first stage of two-phase orthodontic treatment is meant for kids who have early or late loss of baby teeth, mouth breathing, thumb sucking, difficulty chewing, protruding teeth, speech impediments, crossbites, or crowded front teeth. An orthodontic evaluation around age 7 or 8 helps determine where your child stands and what treatment they require.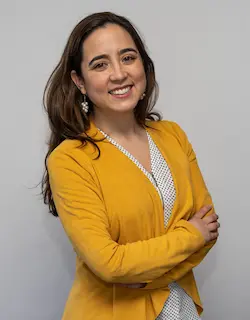 Location of Orthodontist in Monroe, WA
Situated near the Cascade foothills, Monroe, WA, is named after U.S. President James Monroe and is located about 30 miles northeast of Seattle. Mariana Orthodontics treats patients from all over the Pacific Northwest.
We offer plenty of off-street parking at our orthodontic office conveniently located at:
770 West Main Street
Monroe, WAS 98272
(360) 703-9800
Schedule a Consultation with Monroe Orthodontist
On your initial consultation with your orthodontist in Monroe, Washington, she will identify what's happening with your teeth or your child's teeth and make recommendations about the type of orthodontic treatment that might work best.
Every new patient presents a puzzle to your orthodontist and they are thrilled to determine the perfect route to a straight and healthy smile. Whether your teeth are crowded, gapped, or crooked, whether you have an overbite or underbite, there is a way to change your teeth and make them attractive, healthy, and strong.
Mariana Orthodontics is accepting new patients – children, teens, and adults – and we look forward to learning more about your teeth, helping you determine the best course of action for your oral health, and giving you a straight, beautiful, strong smile. Contact us to schedule a consultation.