Braces for Teens
Teens sometimes feel awkward about wearing braces, even when they understand that the dental work they're undergoing will create a beautiful, healthy smile. At Dr. Mariana Orthodontics in Monroe, Washington, Dr. Mariana and her team respect the feelings of every patient and make it a goal to help make braces for teens as easy as possible from start to finish.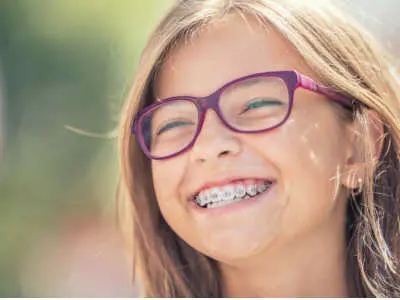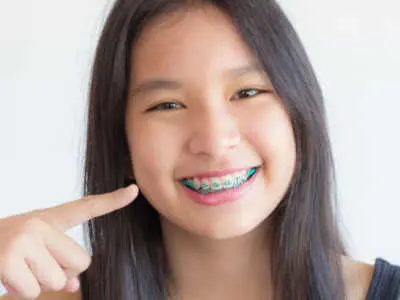 Types of Braces for Teens
Teens have options when it comes to braces, and most are discreet enough to make orthodontic treatment far less invasive than imagined.
Conventional metal braces: Metal brackets and wires and colorful or clear elastics.
Invisalign Teen: Thin, snug-fitting aligners that are removable and nearly invisible.
White ceramic braces: Tooth-colored brackets and clear wires and elastics.
Clear braces: Another way to refer to Invisalign or ceramic braces.
Patient preference is taken into consideration by the orthodontist, but the position of teeth and how much they need to move are what determine the braces recommendation. Crooked teeth, overbite, underbite, gapped teeth, open bite, and more can all be fixed with braces for teens and the type of braces depends on the patient's unique oral health.
Benefits of Modern Braces for Teens
Modern braces are awesome. Not long ago, brackets were bigger and covered a large part of each tooth. Understandably, any teen who sees those examples will not be eager to undergo the same treatment. They may, however, be thankful for the development of Invisalign in the late 1990s. This relatively new treatment has made braces possible for far more people.
Here are just some of the other benefits of braces for teens:
Braces for teens are easier to wear.
Brackets are less noticeable than ever.
Teen braces are designed to work faster.
Braces can be personalized with color.
Multiple forms of nearly invisible braces.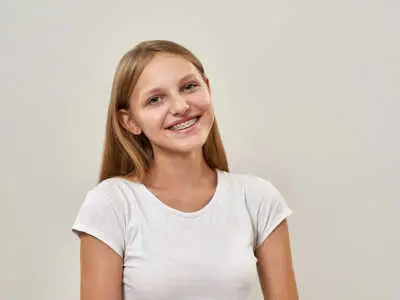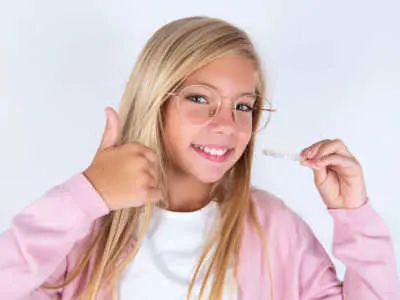 Is Invisalign Teen Right for an Adolescent?
The teens who are most excited about braces are those who believe they're a candidate for Invisalign. If after a consultation, digital images, and an exam the orthodontist determines this is a viable treatment, there are other things to consider too:
Is your teen responsible? Aligners need to be tended to carefully, especially during meals. And your teen must wear the trays 20 to 22 hours every day.
Will they clean their teeth and trays diligently? Normal brushing and flossing can continue, but there will need to be more of it.
Will they watch what they eat? There are no food restrictions for wearers of Invisalign Teen, but the trays must be removed for all meals and snacks and all beverages besides water. Otherwise, the aligners will become cloudy, stained, and develop odors.

Invisalign Teen moves teeth a few at a time until a person's entire smile is in alignment. It's an amazing innovation and works for many patients, but teens who have extreme bite or jaw issues are likely to see better results through conventional metal braces.
As for parents who worry about whether Invisalign will be a wasted investment, teens end up being motivated, determined Invisalign patients. They don't want the stress or look of regular braces and follow all the Invisalign rules.
Get Braces for Teens in Monroe, Washington
Adolescents must figure out how to make braces fit into their lifestyle, but the changes braces demand are temporary. Once the brackets and wires come off or the aligners have all been worn, braces will be a thing of the past and what remains is a stunning, straight smile.
A typical course of braces for teens lasts 18 to 24 months, depending on whether interceptive braces were worn. Find out if your teenager needs orthodontic treatment and what kind of braces are right for them. Contact Dr. Mariana for a consultation.