TMJ/TMD Treatments
TMJ/TMD Treatments at Mariana Orthodontics in Monroe, WA, our specialized TMD therapy can relieve pain, improve oral function, and give you a healthy smile. Braces may be an option to resolve this dysfunction, but there are also other methods that might be all you need to find relief and get back to a strong smile. It's important to identify your symptoms, recognize the complications, and get a diagnosis before treatment commences.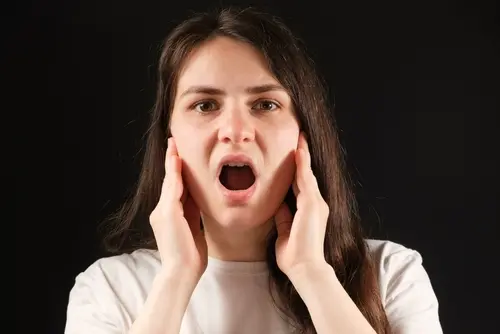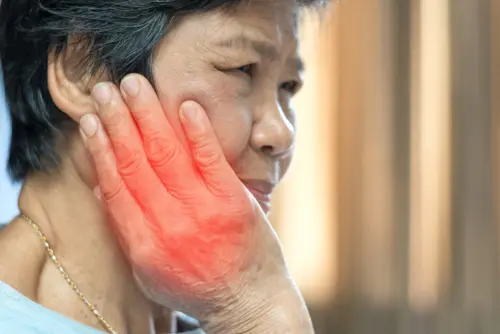 What Is the TMJ/TMD?
The temporomandibular joints (TMJ) are the hinges that join the jawbone to the skull and sometimes they suffer from a chronic condition called temporomandibular disorder (TMD) that leads to problems like:
Sore or popping jaw joints
Restricted movement
Discomfort when biting and chewing
Facial pain and tenderness
Stiff neck, shoulders, or back
Ear pain or ringing ears
Dizziness
Recurring headaches
Jaws "stuck" in the open position
For many people, TMD is caused by misalignment, a problem that can be permanently corrected with Invisalign or conventional metal braces. For others, there is far more going on that needs to be addressed.
Causes of TMD
When you have dysfunctional jaw joints, the problem could be triggered by multiple possible complications, including:
Bite imbalance
Jaw injury
Teeth grinding and clenching
Missing teeth
Arthritis
Chronic stress
Poor posture
Some people are born with problematic TMJs and there isn't anything about their habits or lifestyle that they can change to improve their discomfort. Their DNA is what it is and the consequences need to be managed. They may suffer with intermittent or chronic problems that require dental intervention to effectively treat.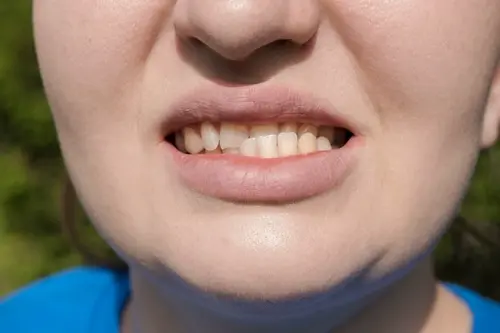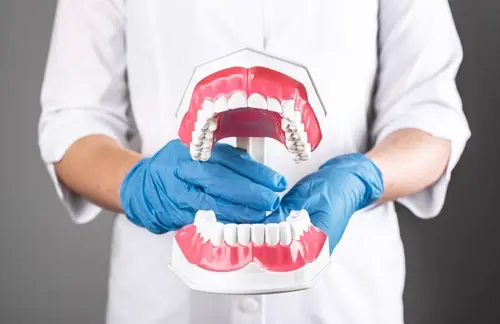 The Common Misdiagnosis of TMD
In many cases of TMJ problems or TMD, patients go to their primary care physician first. This makes it far more likely they will be misdiagnosed with a condition like chronic headaches or sinus pain and even receive medication or recommended treatments to deal with these problems. When this care doesn't help, it can be a little scary to know what move to make next. The overall recommendation? See your orthodontist first.
It's unnecessary to suffer with TMD when you have a condition that can easily be treated once it is properly diagnosed. At Mariana Orthodontics, you will undergo a complete dental exam and an evaluation of your symptoms to determine if you do indeed have a complication with your temporomandibular joint.
TMD Treatment for TMJ Problems
Lifestyle changes can sometimes make a difference when it comes to TMJ problems – a conservative solution like using a hands-free phone or getting a new desk chair or employing methods to reduce stress are always a dental professional's first choice. The next step is to try modifications that bring the bite into balance, which could include:
Customized nightguard: People who have night bruxism will get immediate relief from their symptoms when this nightguard is worn during sleep to reduce strain on their jaw joints.
Laser therapy: A low-level laser therapy that is non-invasive and pain-free, it reduces inflammation and pain so the mouth can open wider and the nerves around the jaw can heal.
Orthodontics: Your orthodontist will determine if you are a good candidate for Invisalign or conventional braces and create a treatment plan that not only straightens your teeth and bite but directly addresses jaw discomfort too.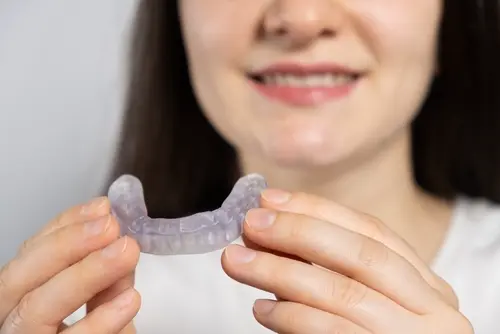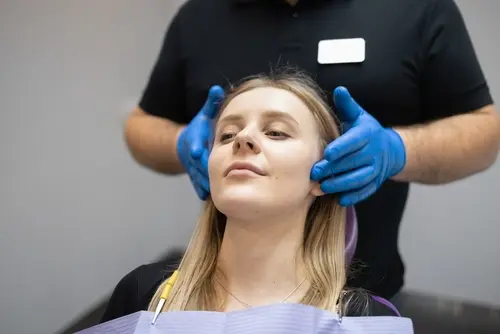 Get TMJ/TMD Treatments in Monroe, WA
TMJ problems are not the same for everyone. From a sports injury to a car accident to stress clenching of the teeth, any irritation or disruption to the normal position of the jaw joints can lead to the need for TMD treatment.
If you are suffering from symptoms of TMJ problems, reach out to Dr. Mariana in Monroe, WA, to schedule a consultation and find out what options are right for you.